Accel-VT Announces Ag & Food Tech winners
Thursday, December 27, 2018 (0 Comments)
Posted by: Jeff Couture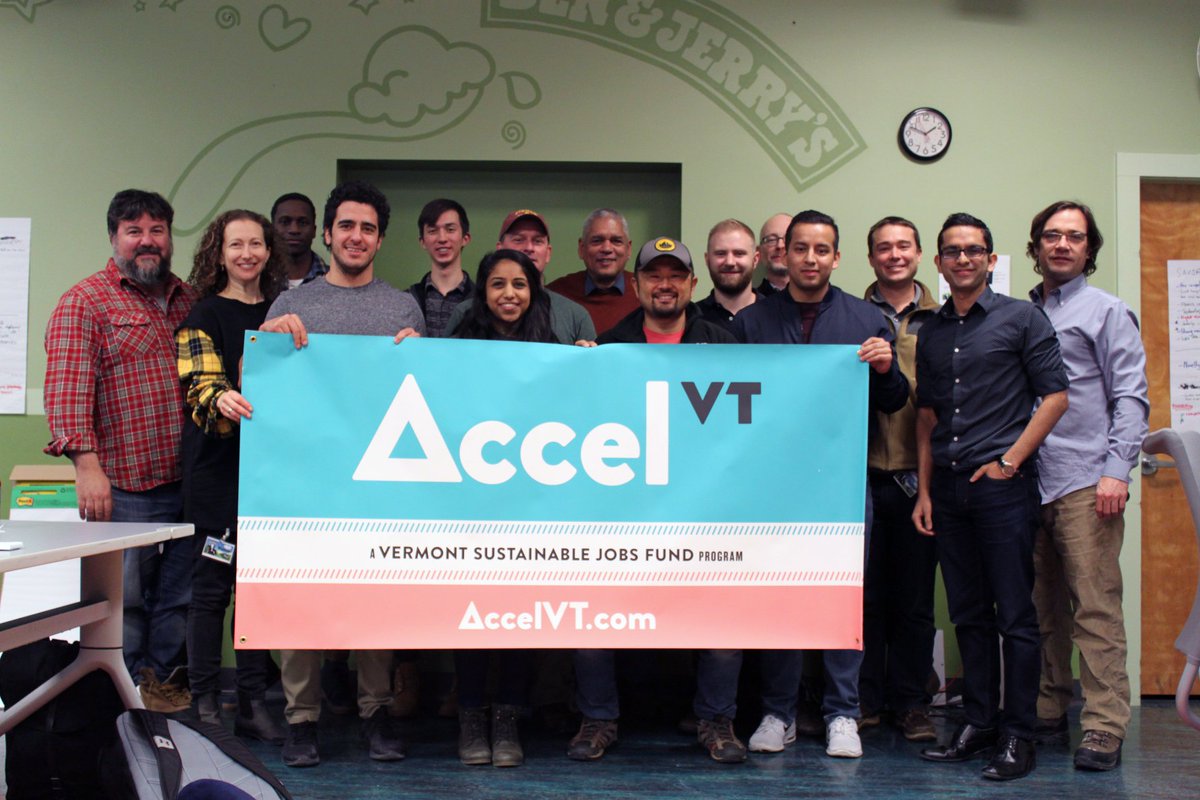 Accel-VT, a business accelerator providing support, mentorship, and access to capital for early stage companies committed to climate economy innovation, announced the winners of the latest Accel-VT Ag & Food Tech business cohort.
AgHelp of Michigan and vtTA member Ceres Greens of Barre, VT, each took $25,000 in prize money back to their businesses after three months of intense work and competition.

The cohort companies took away meaningful relationships established with Vermont entrepreneurs and investors, as well as more refined plans for the future success of their businesses. Cohort members decided the winners through a peer-ranking system using a method developed by Village Capital, a national business accelerator model designed for high-growth ventures solving major societal problems and looking to raise money from venture capital investors.

Accel-VT is managed by the Vermont Sustainable Jobs Fund, a nonprofit organization working to improve sustainable economic development in Vermont.

Over the three months, Accel-VT Ag & Food Tech entrepreneurs worked together in person for three one-week sprints in Vermont as well as remotely to improve their business plans, network with industry leaders, meet with potential customers, and fast track their way to securing financial investments so they can grow their business opportunities in Vermont and beyond.

Ceres Greens received $25,000 to contribute to their current capital raise aimed at expanding production. They supply Vermont restaurants and businesses with year-round access to fresh, local leafy greens and herbs through vertical farming in Barre, VT.

"We've put three years of work into this so it feels like some validation to be coming out on top," said Jacob Isham, Ceres Greens co-founder. "Every company in this cohort is fantastic and I hope they all succeed because they add great value to the market with what they are doing."

AgHelp received $25,000 to focus on launching their online platform. Based in Michigan, AgHelp is a mobile platform that helps agricultural employers source, retain, and attract local and national talent while connecting workers with local support services.

"We've won some pitch competitions, but to be honest, there is substance behind this win," said Sadoc Paredes, AgHelp co-founder. "We were really digging into our downfalls as well as what's good about our company so this really means a lot that my peers selected us to win."

The additional cohort companies graduating from Accel-VT Food & Ag Tech include:
Savor, based in Georgia, has a patented process to create edible cutlery that biodegrades in days, tastes great and works in hot soup and ice cream
Agrilab Technologies, based in Vermont, offers technical and development services to serve customers through all phases of renewable energy, water quality and sustainability projects.
Freshspire, based in North Carolina, is a web app that allows food suppliers to quickly sell surplus produce to local restaurants and food businesses.
Smart Yields, based in Hawaii, connects farmers, agricultural researchers and their communities through crowd-sourced data gathered from a network of integrated sensors that measure everything from soil health to inputs such as water, energy and nutrients.
Meristem Farms, based in Vermont, produces high-quality hemp seeds and hemp clones.
Planetarians, based in California, developed a patent-pending technology that takes ingredients like defatted seeds, converts them into a high-protein, high-fiber ingredient, and helps food manufacturers fortify a variety of food products with natural protein and fiber from seeds.

Geoff Robertson, business assistance director at the Vermont Sustainable Jobs Fund, said consumer demand for sustainable products, coupled with the desire to understand where those products come from, has created the need for technological advancements in agricultural and food technologies. Rural economies are struggling to maintain their local food systems and reduce their dependence on fossil fuels, especially as extreme weather events become more prevalent. Vermont, a longtime leader in the food and energy sectors is well positioned to foster the business sectors that will help address these challenges.

Learn more at www.accelvt.com
Source: Vermont Business Magazine