After Tie Vote, Burlington Telecom Bidders Will Attempt Compromise
Thursday, November 9, 2017 (0 Comments)
Posted by: Jeff Couture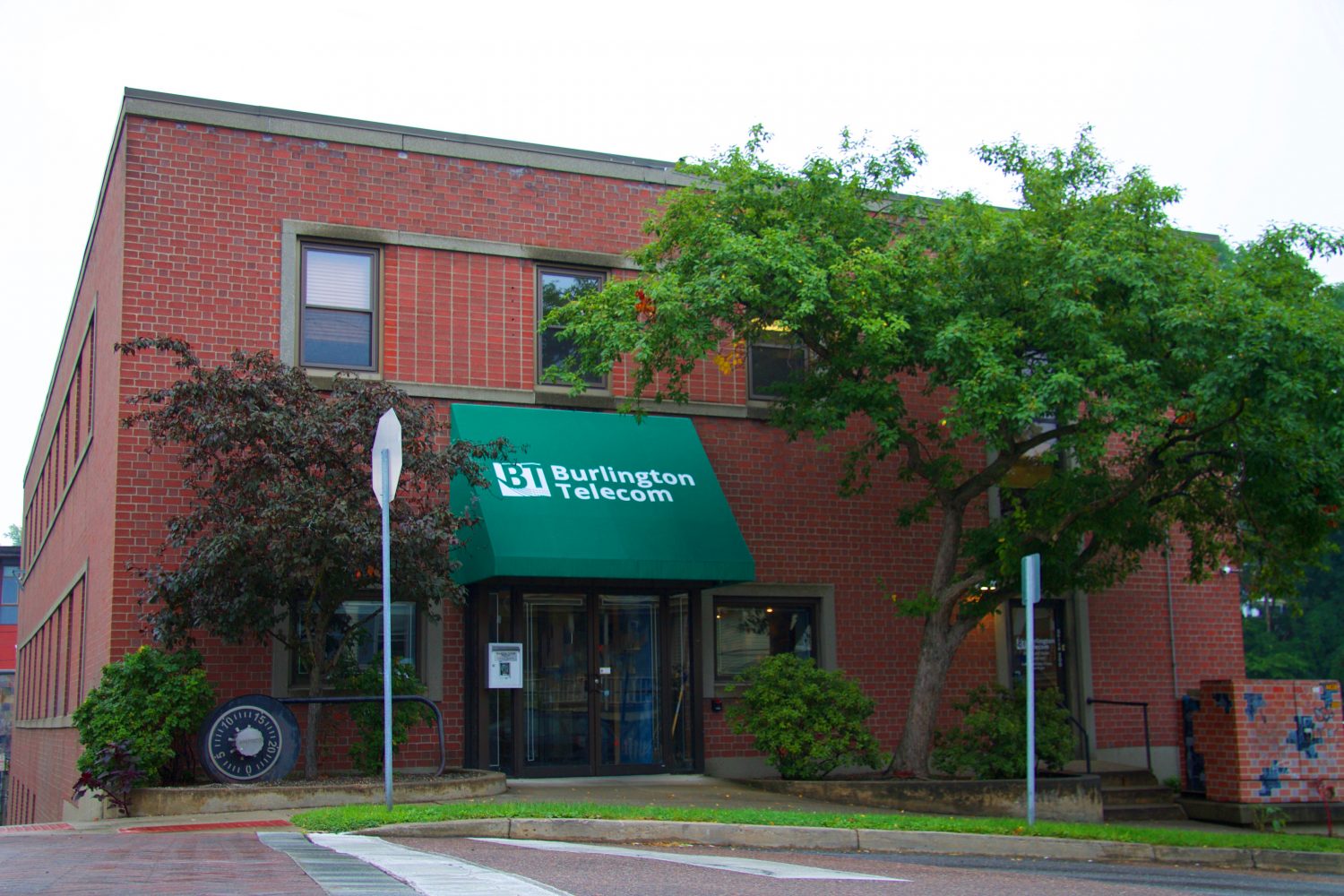 The two finalists in the bidding for Burlington Telecom will go back to the table — this time as potential partners instead of as competitors.

After hours of discussion and gridlock on Monday, the Burlington City Council ultimately decided to ask the co-op Keep BT Local and the Canadian-based Tucows to come up with a joint venture proposal by Friday.

The council voted 11-1 to accept a resolution introduced by councilor Ali Dieng (D/P-Ward 7). The agreement instructs the two bidders to come up with a proposal that would benefit the city of Burlington and BT subscribers, as well as create a governing structure for the combined group.

Both sides seemed amenable to working together after the lengthy impasse.

"There is some philosophical alignment about doing what's best for the community," said Monica Webb, Tucows' head of market development and government affairs.

"Our view is to hold true to [the co-op model] as much as possible," said Andy Montroll, vice chair of the KBTL board. "We don't know whether there's a place to go with this," but he added that the group is "looking forward to attempting something."

For a time Monday night, it seemed as if councilors on both sides would refuse to budge. On two separate occasions, six councilors voted in favor of the co-op's $12 million bid, while the remaining six voted for Tucows' $30.5 million offer.

The meeting began with lengthy monologues from each councilor defending their respective decisions. Council President Jane Knodell (P-Central District) relied on her background as a University of Vermont professor when she started the council meeting with a economics lecture on what she saw as the weaknesses of the Tucows offer. She described the bid as creating inadequate returns for Burlington and a "loss of local control."

"I just have to say, I am not feeling the love," she concluded, to whistles and applause from the pro-KBTL crowd.

"Once you lose something that's local, it's gone forever," chimed in councilor Max Tracy (P-Ward 2).

Councilors supporting Tucows claimed that current BT employees favored the publicly traded company over the co-op. Richard Deane (D-East District) offered a biting critique of KBTL's bid, saying that picking the co-op is "a gamble" for a "future unspecified and unquantified benefit."

Around 10 p.m. — after the pair of tie votes — the council took a recess to re-group. At that time, representatives of both bidders, Mayor Miro Weinberger and a few councilors gathered behind glass doors in the offices outside City Hall Auditorium. The city attorney looked on to ensure there wasn't a quorum of councilors, thus triggering public meeting laws. After a few minutes, Knodell strode out, muttering: "There's some kind of bullshit going on in there."

But in spite of Knodell's misgivings, the group reached an agreement. When the council reconvened, Tucows' Webb and KBTL's Montroll said they had agreed to work together. The councilors voted on the compromise, giving the two organizations four days in which to come up with the joint venture agreement. Knodell envisioned a Tucows proposal with some revisions based on KBTL's community-based model.

What a final proposal will look like is unclear. The two bidders seem to be diametrically opposed: KBTL has no telecom experience but strong local support, while the Toronto-based Tucows has experience operating a telecom — in addition to more secure financial footing.

If the two groups cannot reach an agreement by Friday, two other bidders, Schurz Communications and ZRF Partners, will be invited back and the council will select a buyer from those four on November 27. But if the agreement is reached by Friday, the council will vote on the joint venture proposal next Monday.

The council seemed resigned to compromise. "I'm strongly committed to the cooperative model, but we have to try to come to some mutually beneficial solution," said Tracy.

Only Dave Hartnett (D-North District) opposed the resolution. He accused KBTL of "sell[ing] themselves out to Ting," a reference to the name of Tucows' mobile network and internet service division.

The council had been scheduled to make a final decision October 30, but instead decided to postpone the vote. Councilors needed more time, Hartnett argued, after Citibank — Burlington's creditor — told the city in an email that they would sue if the council selected KBTL.

At the same meeting, Karen Paul (D-Ward 6) announced that she had discovered a "professional conflict of interest" and could not vote that night. She did not disclose the nature of the conflict, and the city attorney's office completely redacted a subsequent Seven Days records request that asked for correspondence between Paul and the city attorney's office.

Last Thursday, Paul announced that she had quit her job to alleviate the conflict and to be able to cast her vote on Monday. She voted for the Tucows bid.

Meanwhile, there had been a flurry of behind-the-scenes negotiation. In late October, five councilors visited Tucows headquarters in Toronto. Last week, Knodell told Seven Days that she had met with Weinberger about allowing Schurz and ZRF Partners back into the process in the case of a council tie. Knodell said she had been in communication with ZRF CEO Faisal Nisar, who dropped out of the process in September.

"Given the condition of the bids to date, neither option in its current form" meets the needs of the city, Knodell said last week. "I personally feel the best outcome would be some model that combines the strength of these two options," she said, referring to the Tucows and KBTL bids.
Source Seven Days.